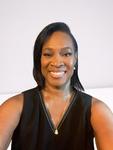 "Your Words in Audio"
Creative Creator of Content with Sound



Let the World
HEAR your Content
with Voice Over!
Spoken Word is an essential component of the media mix for authors, publishers, advertisers, and listeners alike. Spoken Word is written on a page but performed for an audience. We perform your work, broadcasting it to a global audience so that others can hear and connect with it.
Put your Book Excerpt on YouTube
Increase your book sales by having your book professionally read solely for marketing. Some clients only need to hear the intro or one chapter to be read aloud to them, in order to be fully immersed in your story. I'll narrate the entire book or a section of it.

"I am the Narrator Voicing New Flavor in your Ear"
Ads with specialized voiceover are the perfect asset for the author's platform. You can post them as Paid Ads as well as free posts throughout the internet, that will get you noticed by your targeted audience more quickly.